Personal Training at NEF will always consist of professional, effective and efficient exercise programs completely customized to your individual needs. We will meet you wherever you are in your wellness journey and will teach you what you need to know in order to obtain the results you desire. Our trainers are not only educators, but also motivators and coaches. Beau is an American Council on Exercise (ACE) Certified Fitness Trainer and is CrossFit Certified and Steph is ACSM and CrossFit Certified. Whether you are looking to lose weight, build muscle or recover from an injury, together we will work toward your individual goals.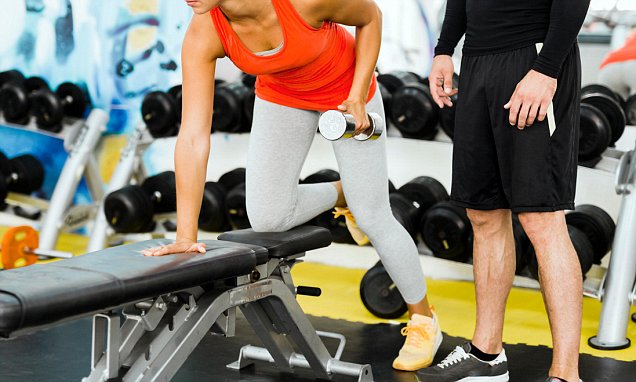 30 Minute Sessions
$40 per session 1x per week
$35 per session at 2x per week
$30 per session at 3x or more per week
Consultations are FREE! 
Schedule yours today! 
60 minute Session 
$55 per session at 1 per week
$50 per session at 2x per week
$45 per session at 3x or more a week
What to expect
Your first visit will be a free consultation to listen to your wants and needs, then together we will determine your current abilities and define your goals. We may begin our programs with a postural analysis, followed with corrective exercise (if needed) and continue with core/spine stabilization programs. We will educate you on functional movements, which are nothing more than movements that we all perform in our daily tasks. Our initial goal may be to establish solid trunk stabilization then advance to more complex movements along with increases in metabolic demands and physical challenges.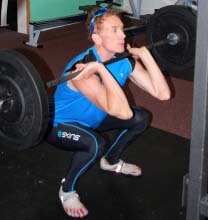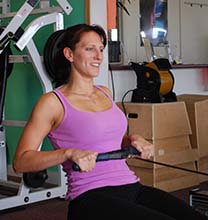 Photo of Erik Harvey to come soon! 
Lionel "Beau" Beaucage
Beau is extremely passionate about health & fitness, making people feel good about themselves and being a positive influence in as many people's lives as possible. He truly loves helping people and receives tremendous reward when they reach their goals.
He's owned NEF for 21 years and has been helping people reach their goals, become pain free or just plain be happier since the beginning. He is also an American Council on Exercise (ACE) Certified Fitness Trainer, CrossFit Level 1 Certified Trainer, Lifestyle & Weight Management Consultant, Health Coach and Nutrition Specialist.
Stephanie Goulette
Stephanie is a life-long athlete who feels she has found a very gratifying career! Being able to help people obtain their goals though positive encouragement and individualized training programs fuels her passion for personal training. Helping clients reach their goals through a unique, positive, and encouraging atmosphere allows for a more personal and enjoyable lifestyle change.
Erik Harvey 
Erik began his fitness journey in boxing and eventually transitioned into MMA. Inspired by his favorite fighter he began gymnastics training where his found his true love. He's passionate about everything physical and the science behind the body, pursuing schooling in physical therapy. He loves having the ability to help people live a healthier lifestyle and enjoys seeing his clients progress past a level that they thought was possible for themselves.
"A place to go to feel healthier as well as supported by knowledgeable staff."
– Diane from Brunswick